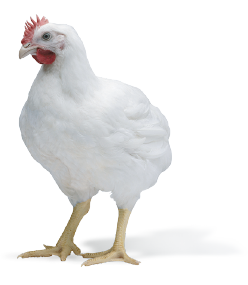 Cobb500
The world's most effective broiler has the lowest feed conversion, best growth rate and an ability to thrive on low density, less costly nutrition. These attributes combine to give the Cobb500 the competitive advantage of the lowest cost per kilogram or pound of live-weight produced for the growing customer base worldwide.
Lowest cost of live weight produced
Superior performance on lower cost feed rations
Most feed efficient
Excellent growth rate
Best broiler uniformity for processing
Competitive breeder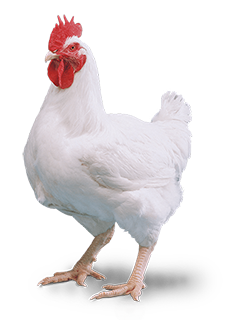 Cobb700
The new standard in the high yield broiler market is the product of choice for customers producing value-added, deboned products. The Cobb700 combines the highest yield with best feed efficiency to truly allow customers to optimize both grow out and processing performance. The achievement of the highest eviscerated and breast meat yield with the best live production efficiency is a new standard for the industry.
Highest meat yield
Best breast meat yield
Unbeatable efficiency and cost
Leading broiler performance at higher weights
Preferred fillet profile
Competitive breeder